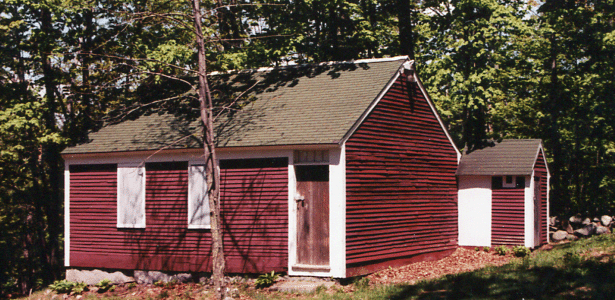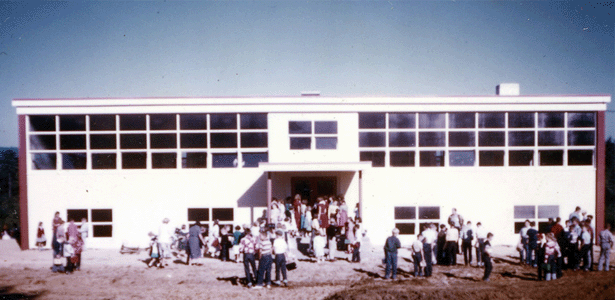 Epsom Central School shortly after it was built, replacing the old one room schools.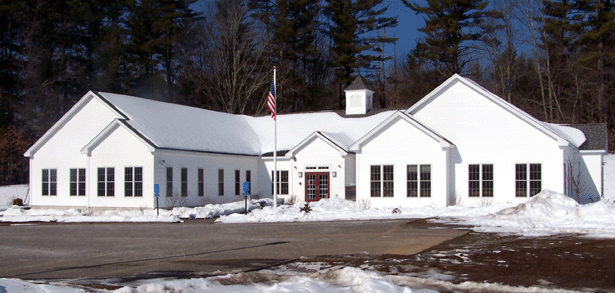 The Epsom Public Library, building completed at the end of 2006.
A rare color photo of a train arriving at the old Short Falls Station, one of two Epsom depots.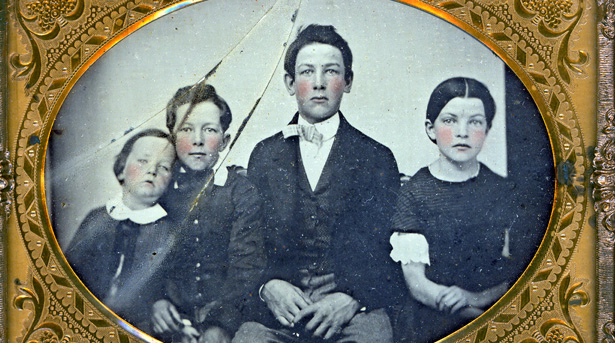 Genealogy - Our database of Epsom Early Settlers includes over 47,000 individuals.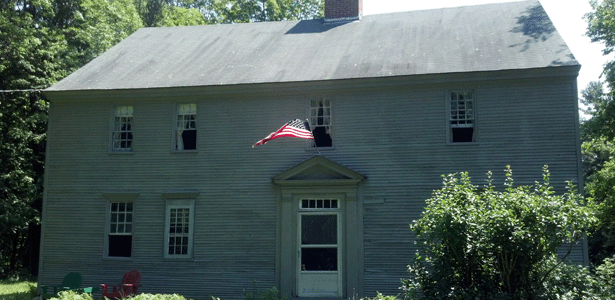 One of the oldest surviving homes in Epsom. Visit the History section on Historic Homes.
Welcome to Epsom History.com
The town of Epsom, Merrimack County, New Hampshire, was chartered in 1727 and soon after, the first 20 home lots began to be settled. Tracing these early settlers of Epsom evolved over the last decade to encompass this website, home to the Epsom Historical Association. The menu bar at the top of the page will guide you to the various sections of the website, and there are quick links to the more popular research areas on the right side of the page. For the best search results, click on Site Search in the menu bar, as there are different search boxes for various parts of the website. Whether browsing or researching, please sign our guest book to let us know of your visit.

Slab City lies just below Center Hill and north of the Little Suncook River. Epsom by 1823 has 8 grist mills, 10 saw mills, 3 carding machines, three clothier's shops and four bark mills, many of which were on the Little Suncook River. With the first NH Turnpike running through Epsom and following the river, the area was prime real estate from 1800 to the Civil War. . .Read more [...]
New Rye's Early History, the family homes and settlements to 1892, includes the original owners and proprietors and traces the families and home owners. . .Read more [...]
This history of the village of Gossville and Goboro Road is based primarily on two sources. The first is the report of the 1991 Gossville Historic District. The study included 39 primary contributing structures, one primary site, 30 secondary contributing structures and 21 non contributing structures. .Read more [...]
Thanks to the generosity of Al Bickford and family, a civil war diary was loaned to the Epsom Historical Association to be scanned as part of the organizations electronic archives. The diary belonged to Edwin Moses Sherburne (1840-1916), son of Capt. James M. and Betsey Chesley (Blake) Sherburne, who lived in the home currently occupied by the Bickfords. Edwin belonged to the 6th NH Regiment and was discharged Nov. 19, 1862 from Echington Hospital, Washington, DC for defective vision and hearing. The diary covers the year 1862. The original scans are online as well as the transcription. Our thanks to Al for bringing this important piece of Epsom history to the Historical Association.
Read the Diary[...]