September 2007
A TWO FOR ONE ROOM
SCHOOLHOUSE PROGRAM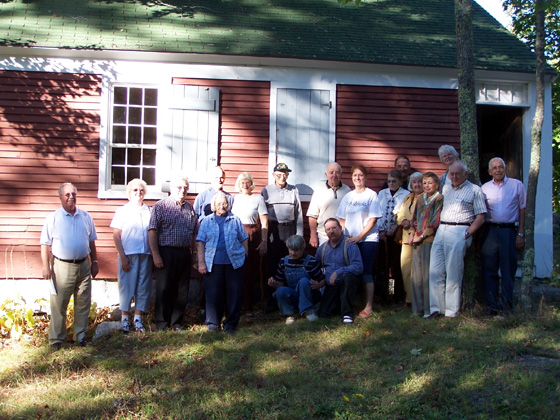 Members pose in front of the Mountain District School. The bulding was sold to the Mountain School club about 1920, and annual groups held reunions there for many years, posing in pictures similar to above.
The September meeting of the Epsom Historical Association was a unique two for one program on the early history of Epsom schools. The meeting began with an update on the progress at the old library, and was followed by a program outlining the schools of early Epsom; from its first school at the center, through the loose districting, to the 1808 establishment of the first six districts and finally to the 10 school districts in use by the time of the Civil War. Refreshments were served during the meeting and Phil Yeaton had a display of early school textbooks.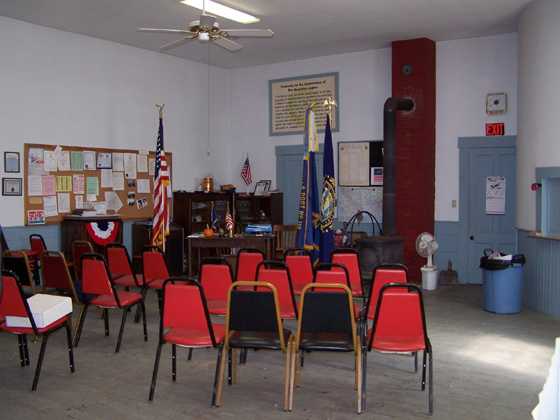 Interior of the Short Falls school prior to meeting.
The meeting was held at the old Short Falls school, built in 1853, and currently in use by the American Legion. Following the program, members car pooled up for a unique opportunity to view the interior of the Mountain District school, also known as the 'little red schoolhouse.' Special arrangements had been made through the owner for a close look at the school that was in operation from 1834 to 1920. According to information provided each member, the Mountain District school and the Short Falls District school are the two oldest still standing one room schools in the town of Epsom.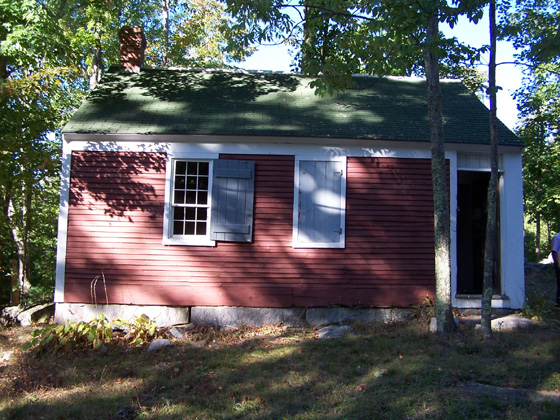 Above - Exterior of the Little Red School house, below, interior views.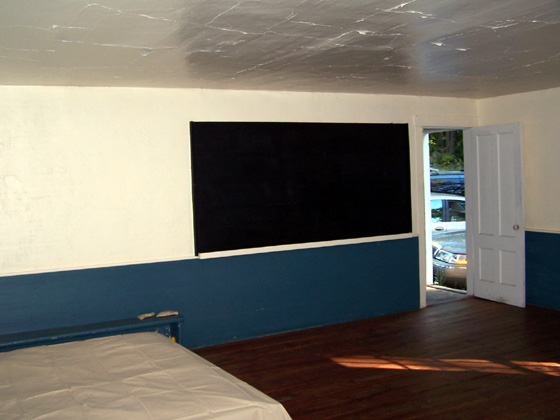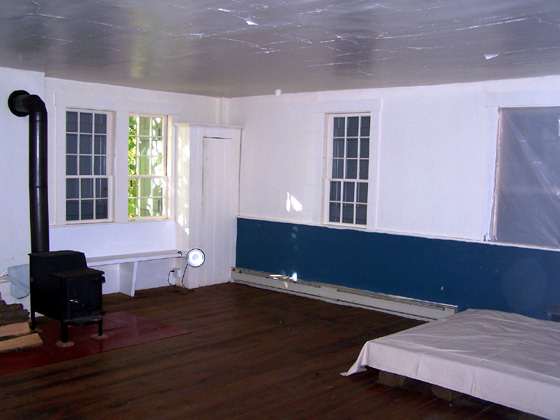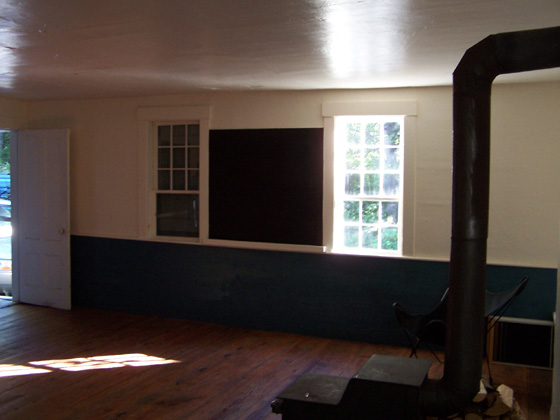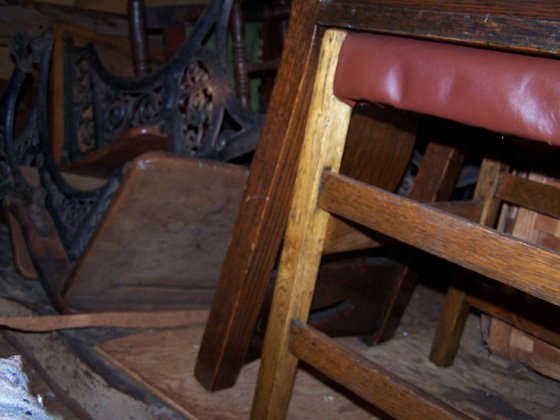 Above, some of desks and chairs in storage.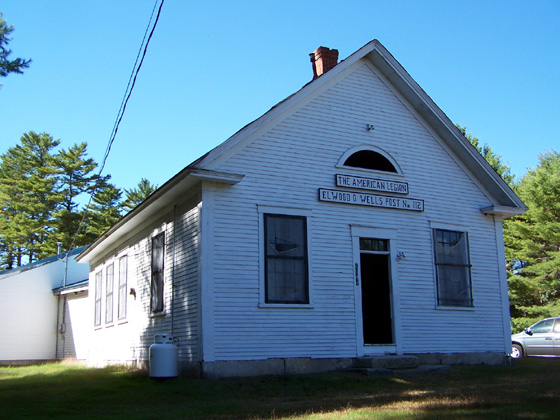 Above, Exterior of old Short Falls schoolhouse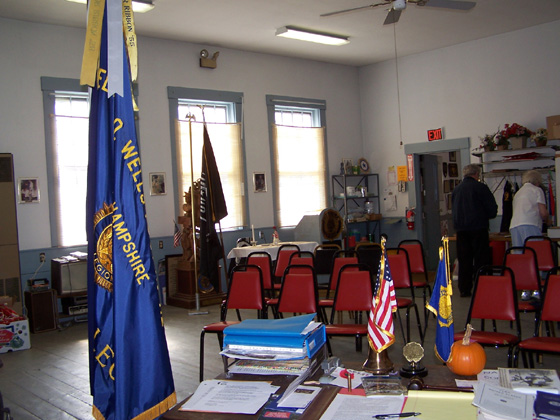 Interior of old Short Falls school, now the Legion Hall.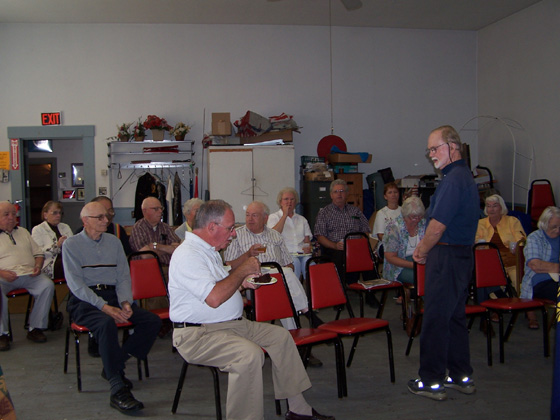 Harvey Harkness, President of the Epsom Historical Association addressing the members.