March Meeting 2013
Annual Meeting and Songs of the 30's and 40's
The Epsom Historical Association presented a program on music to the 1930's and 1940's with local talent entertaining the over 40 people in attendance.The meeting opened with election of officers for the coming year, the approved slate included Carole Brown, president; Harvey Harkness, vice president; Betsy Bosiak, secretary, and Penny Graham, treasurer. Following the vote, the participants presented an afternoon of song, and included audience participation in two sing-a-longs. Geraldine Veroneau was the pianist for the afternoon. Refreshments followed the entertainment which was enthusiastically enjoyed.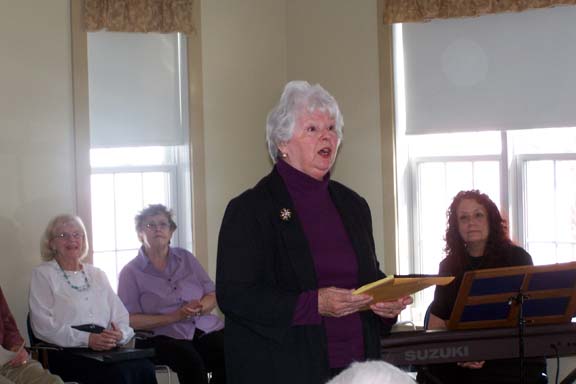 Carole Brown opens and conducts the business portion of the annual meeting.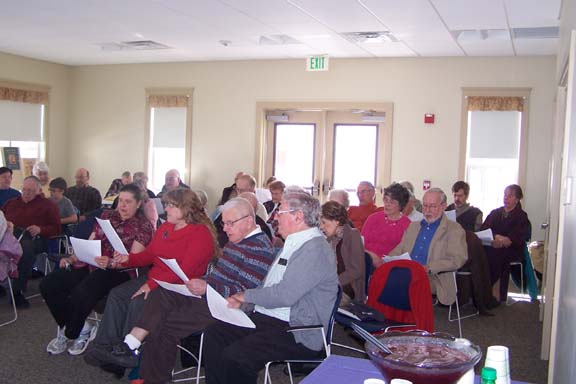 Near capacity audience joins in one of two sing-a-longs.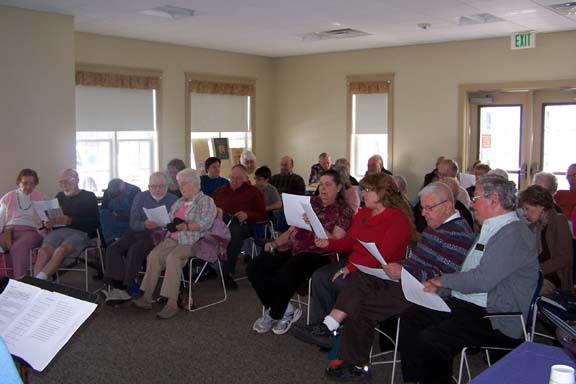 Ahh. perfect harmony !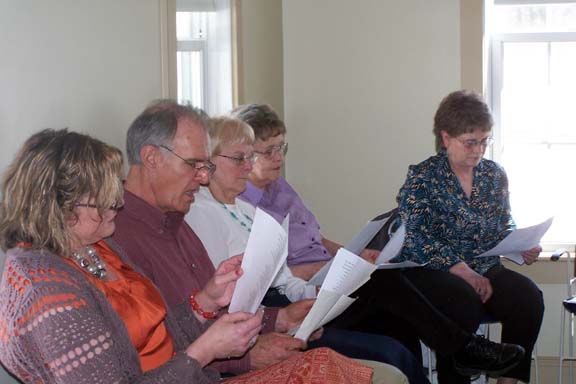 Some of the participating local artists.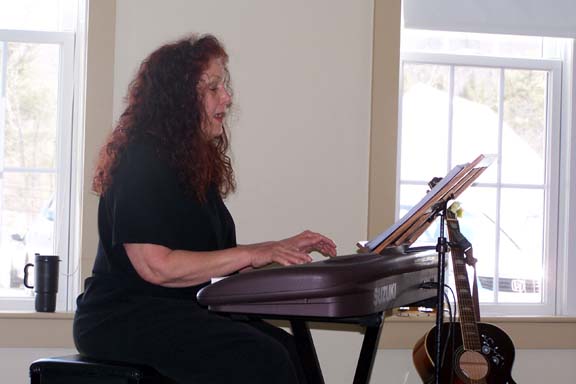 Geraldine Veroneau at the keyboard.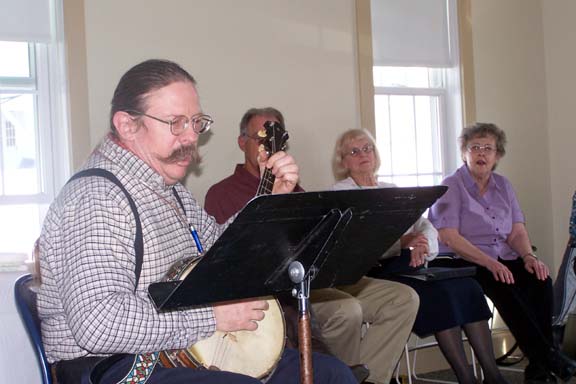 Bruce Graham with the banjo performed several selections, including the popular 'In the Mood', 'Sentimental Journey' and 'Over the Rainbow.'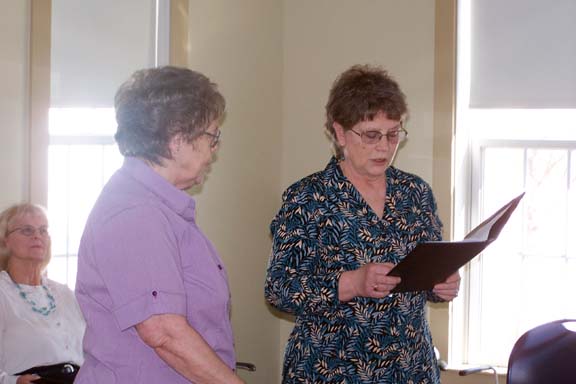 Nancy Heath joins Joyce Heck in a 'Let Me Call You Sweetheart' and Band Played On' medley. Joyce also sang 'Stardust' and 'Bill.'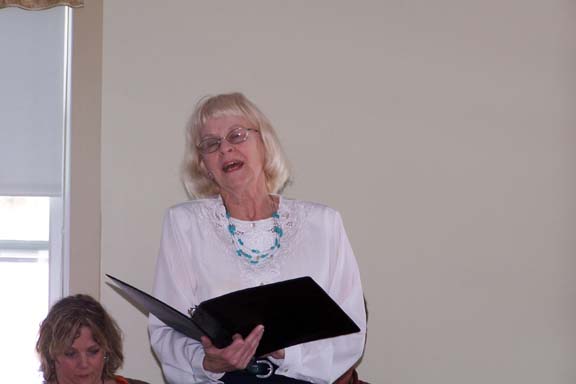 Barbara Harkness performed two pieces, 'Bewitched' and 'Waiting for my Dearie' from 'Brigadoon.'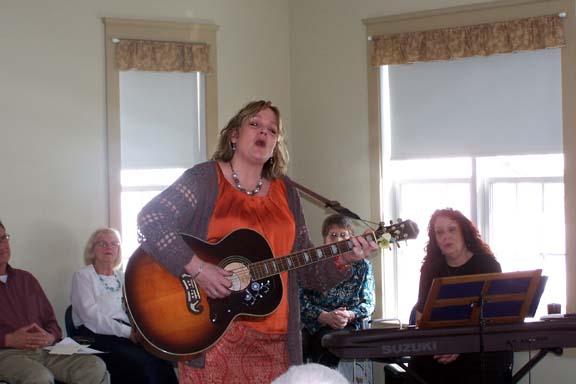 Cindy Meehan with her guitar got the audience involved with the 'Tennessee Waltz' and "I've Been Wokring on the Railroad'.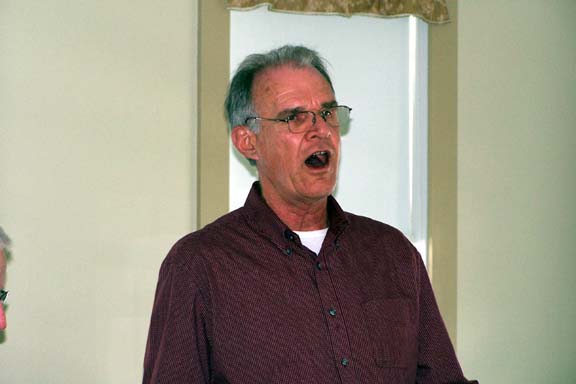 Paul Morency delighted everyone with his redition of 'Carolina in the Morning'.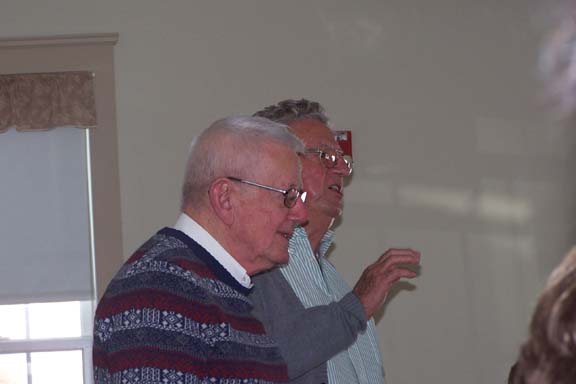 Charlie and Phil Yeaton discuss music in the home and school during the period.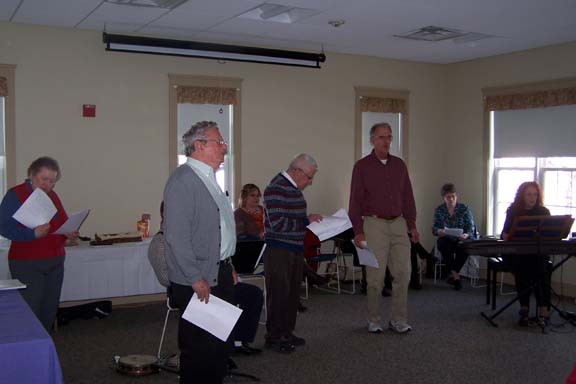 Paul, Charlie and Phil lead the final sing-a-long with host for the program, Betsy Bosiak.