March 2010 Meeting
HISTORY OF THE EPSOM BRASS BAND
March Program
The Epsom Historical Association presented a program on the"Epsom Brass Band Through the Years" with Bruce and Penny Graham. The organization has a proud heritage and long history, and few musical organizations can boast of a similar longevity. The program will include photographs, documentation of events and performances, a display, anecdotes, and reminiscences. Many residents can remember the many years Johnny B. Yeaton played the bass drum and oversaw the bands many activities, as his father before him.
The program was started following a short business meeting, and was followed by refreshments. The public was cordially invited to attend.
The presentation was held at the Epsom Public Library, Sunday, March 28th beginning at 2 PM.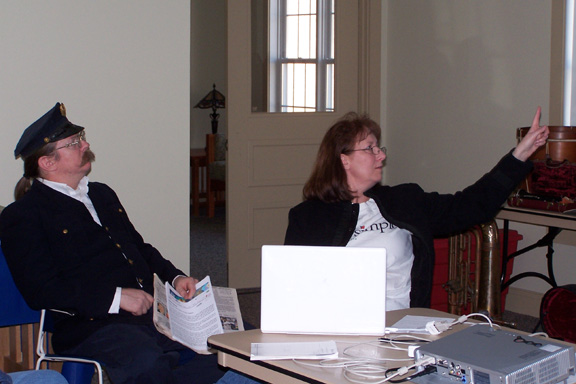 Bruce and Penny Graham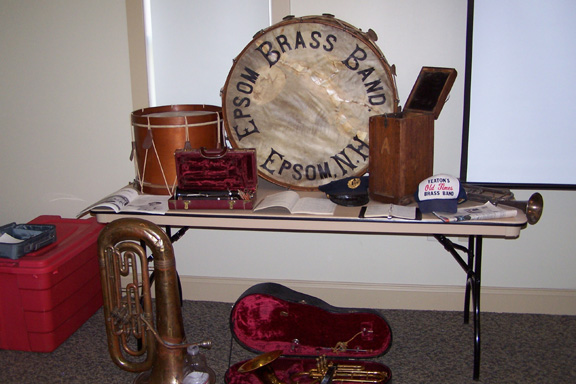 Band Memorabilia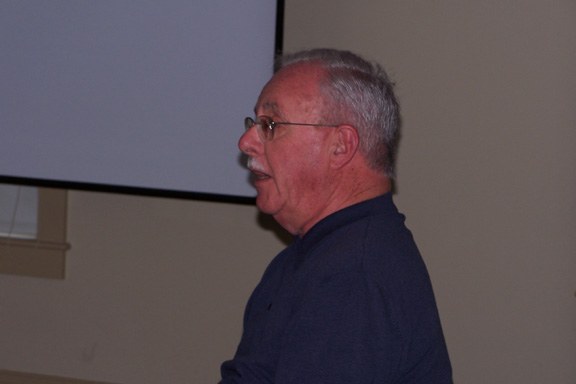 Doug Osborne joins the discussion.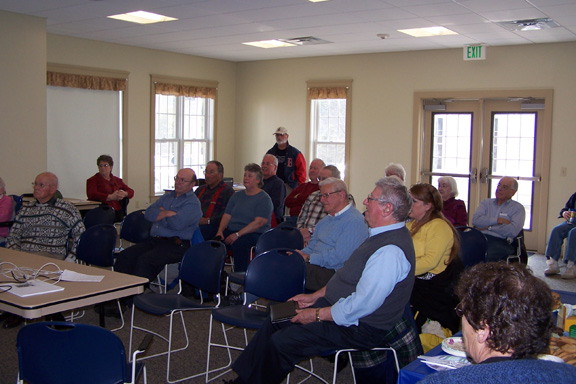 Members in attendance.