March Meeting 2009
N.H. and the Revolution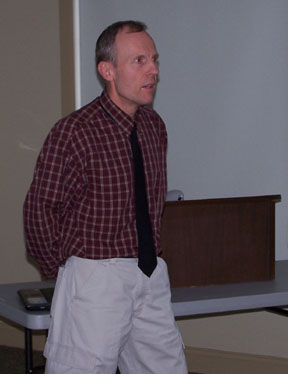 Thomas Graham, historian for the New Hampshire National Guard presented a program on 4 historic events of the Revolutionary War with direct connections to New Hampshire. His presentation kicked off the new season of programs to be presented by the Epsom Historical Association in 2009. The event opened with a brief business meeting, Mr. Graham's program, and ended with refreshments.
Mr. Graham's presentation focused on the raid of Fort William and Mary; the battles of Lexington and Concord; Bunker Hill; and finally the battle of Bennington. The program also made note of the participation in some of these events by Epsom's Andrew and Michael McClary.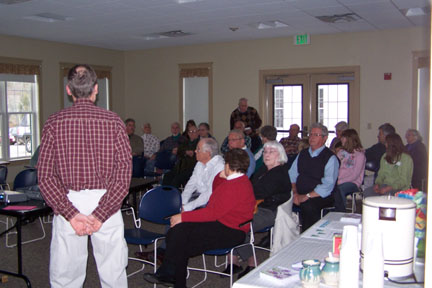 Members of the Historical Association meeting at the Epsom Public Library asking questions following Mr. Graham's presentation.