(click here for interior & Belfry photos) -- View Carole Brown's Photos (54)
VIEW VIDEO #1 --------VIEW VIDEO #2 (allow time to load - Quicktime mov files)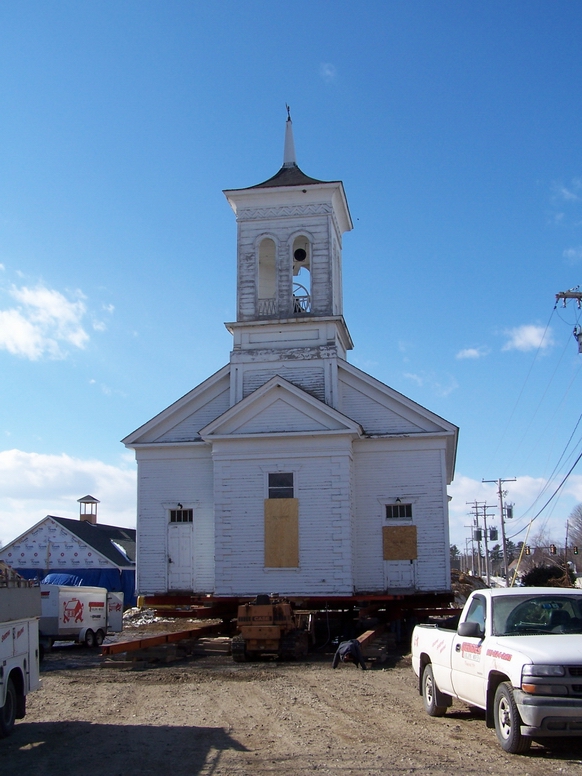 Before the move.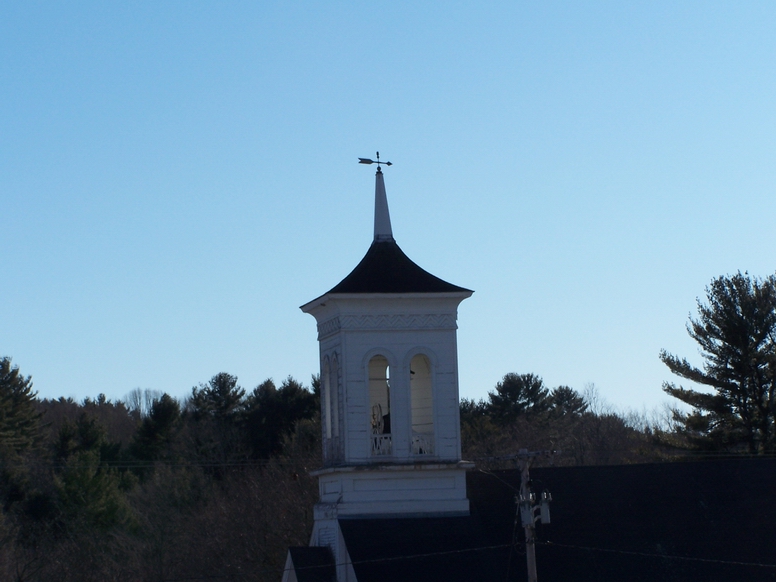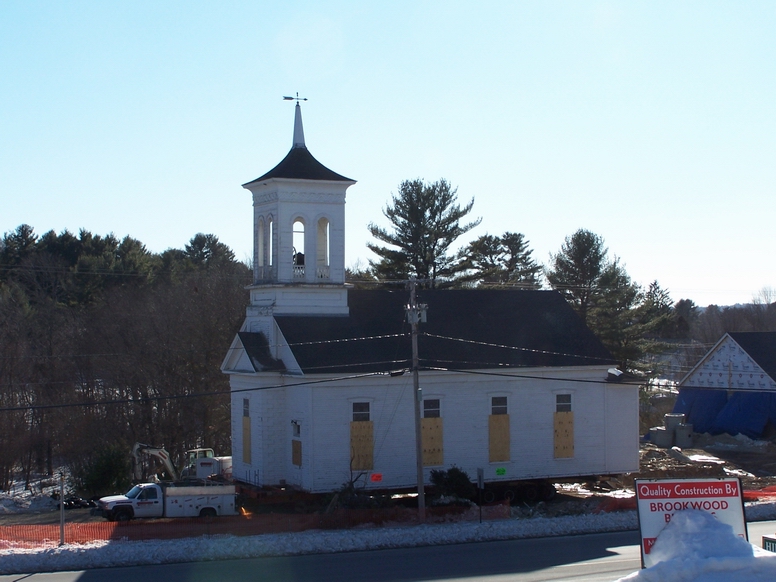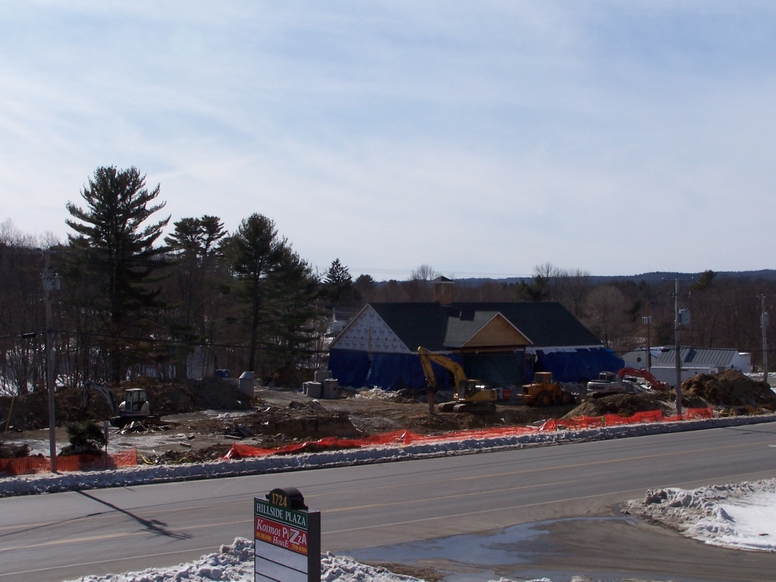 Church off-site.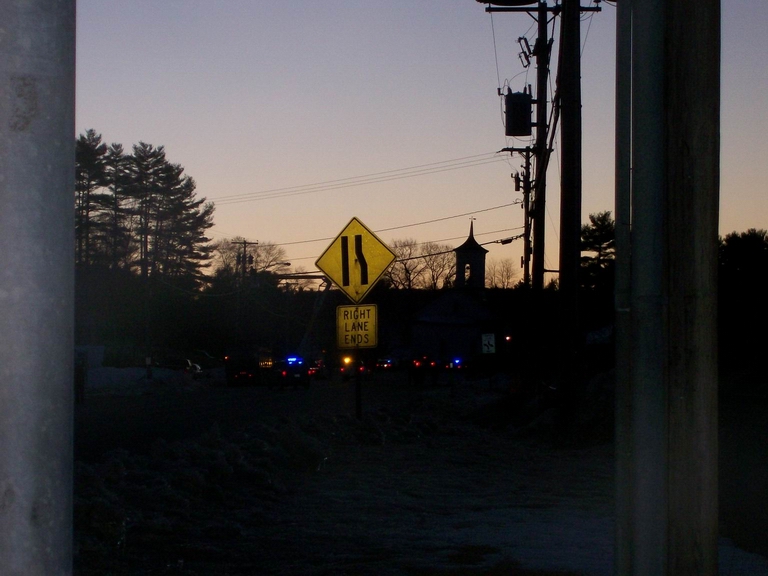 Preparing for the move and spectators.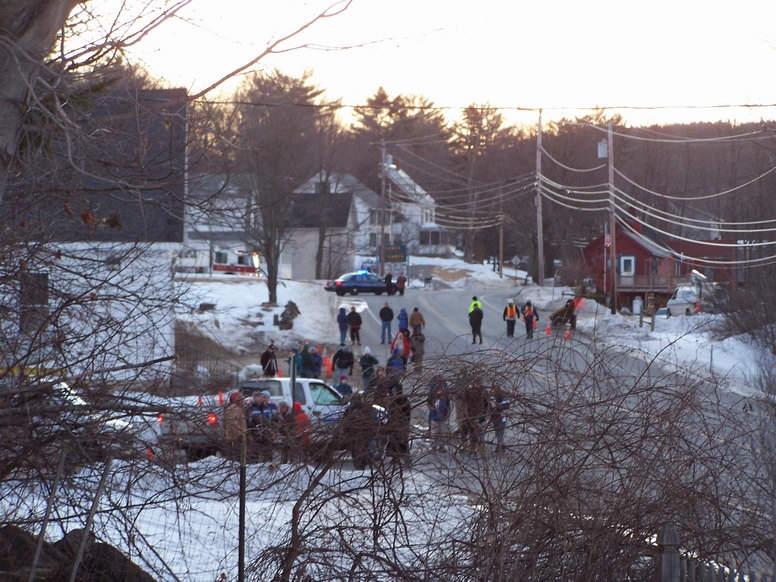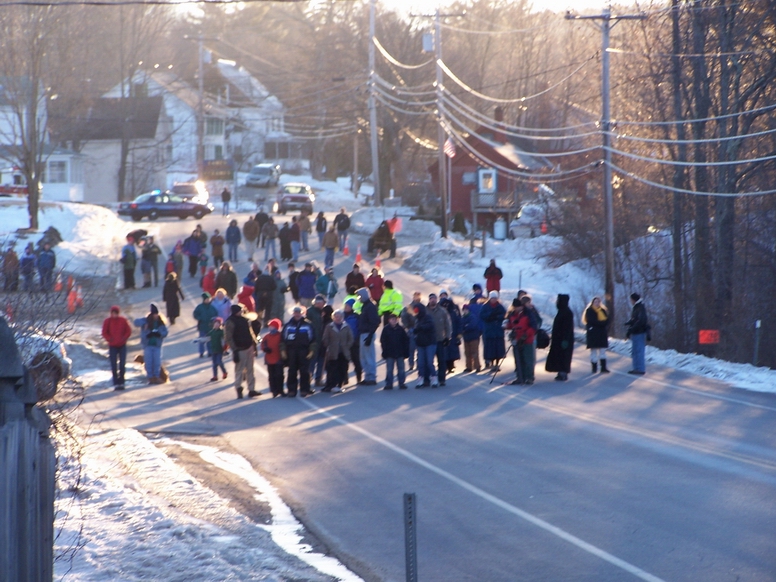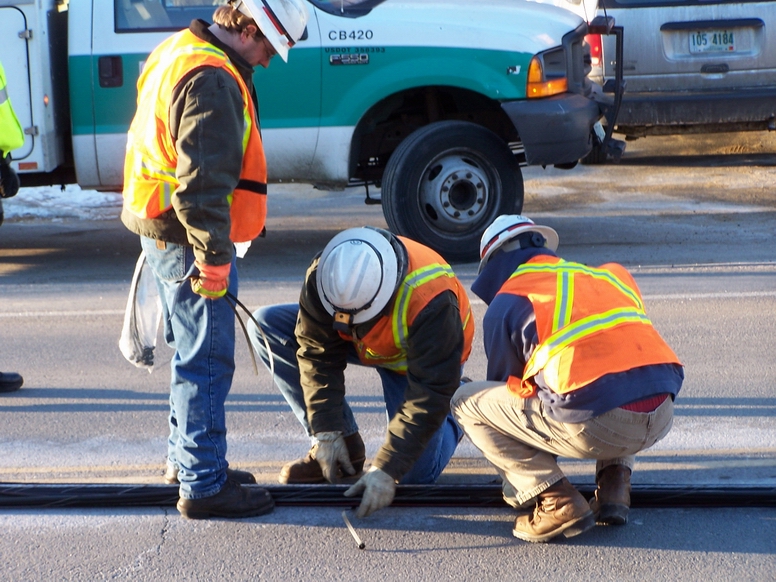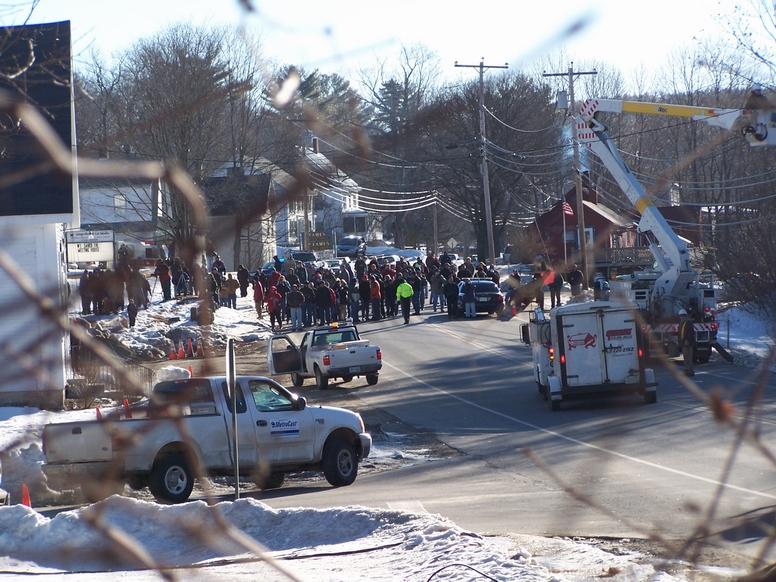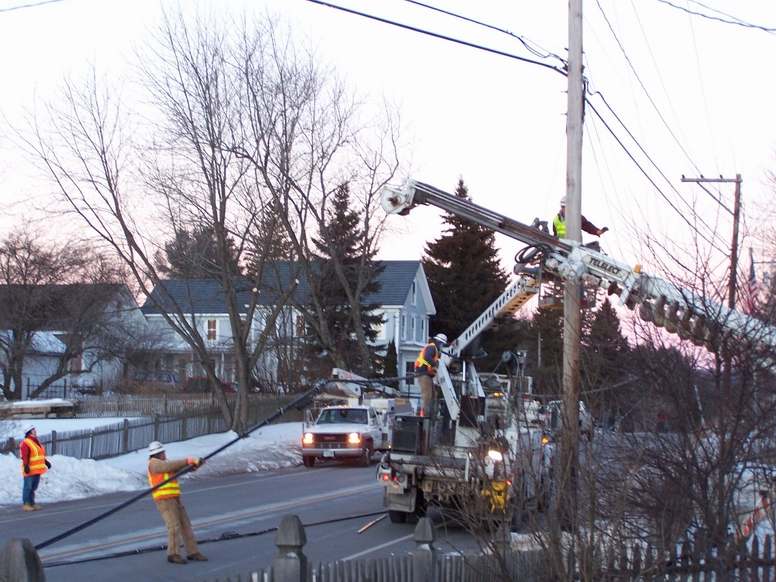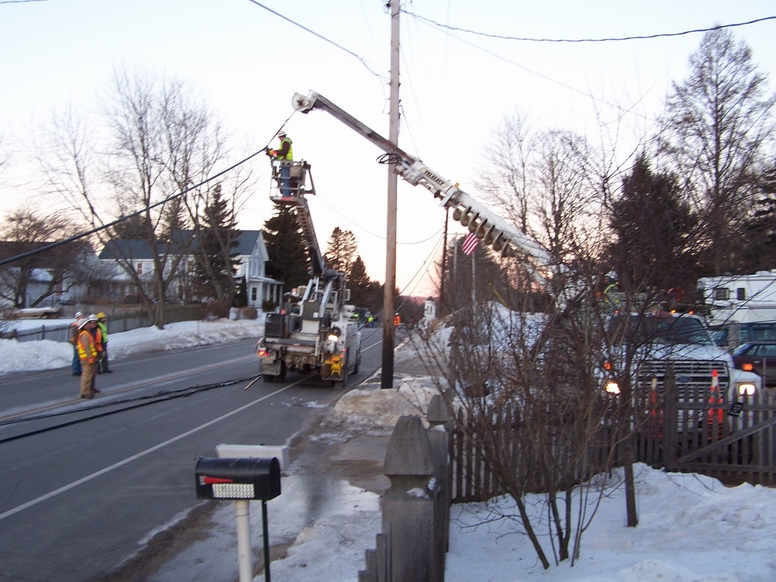 Steeple peeking over the hill.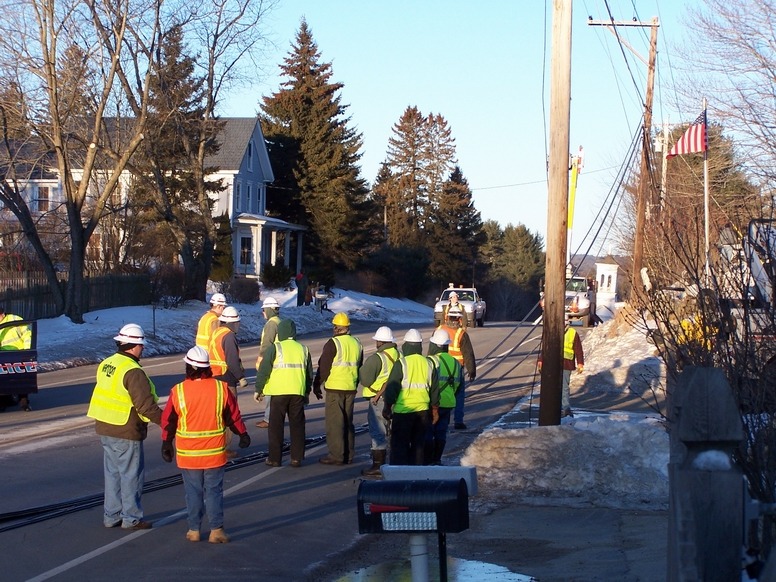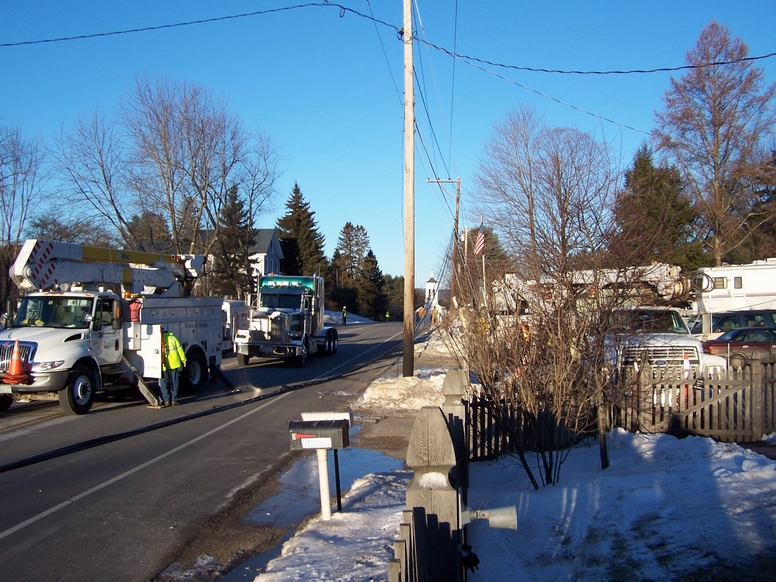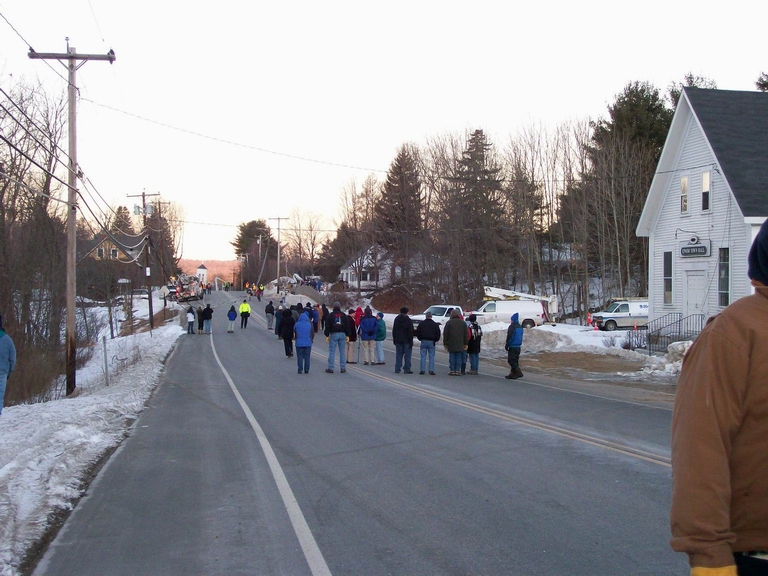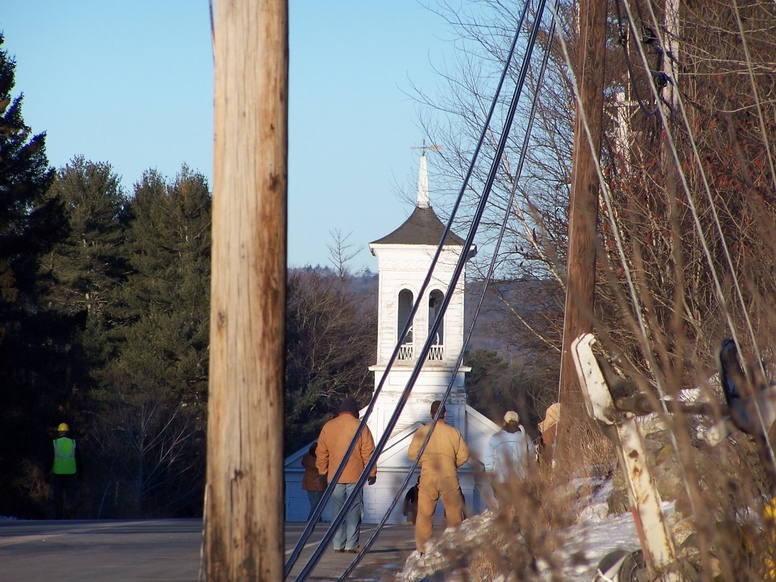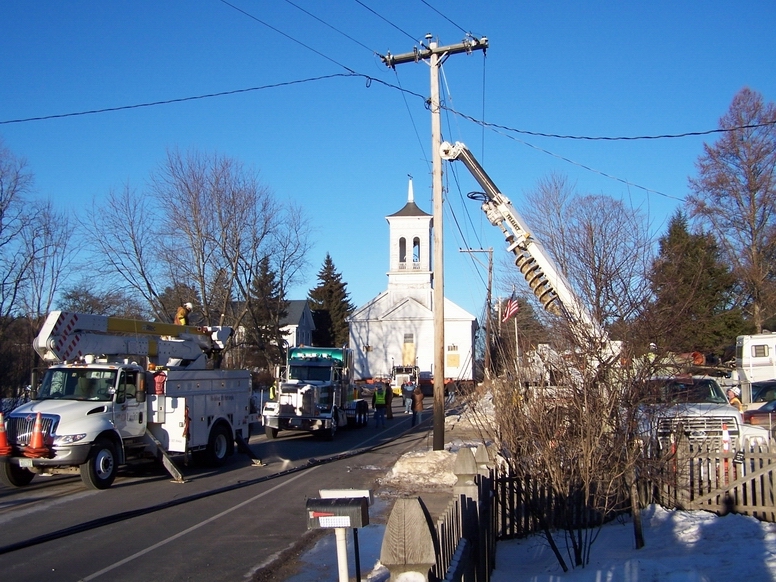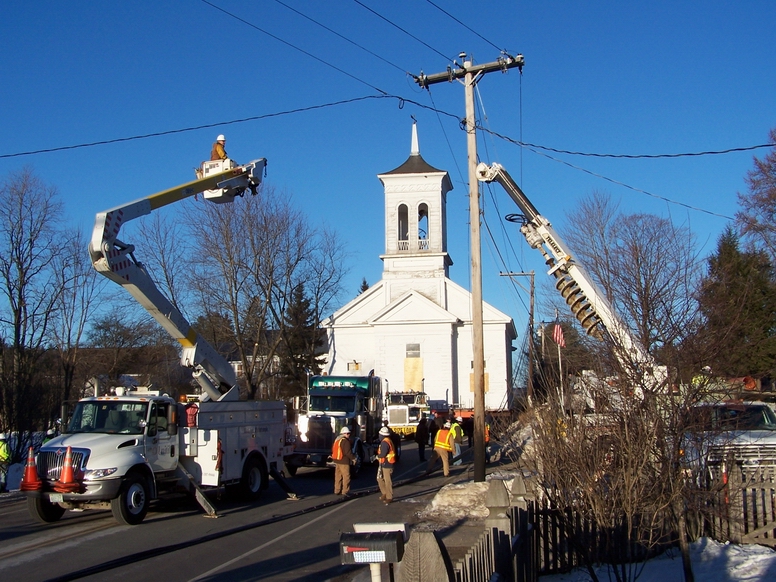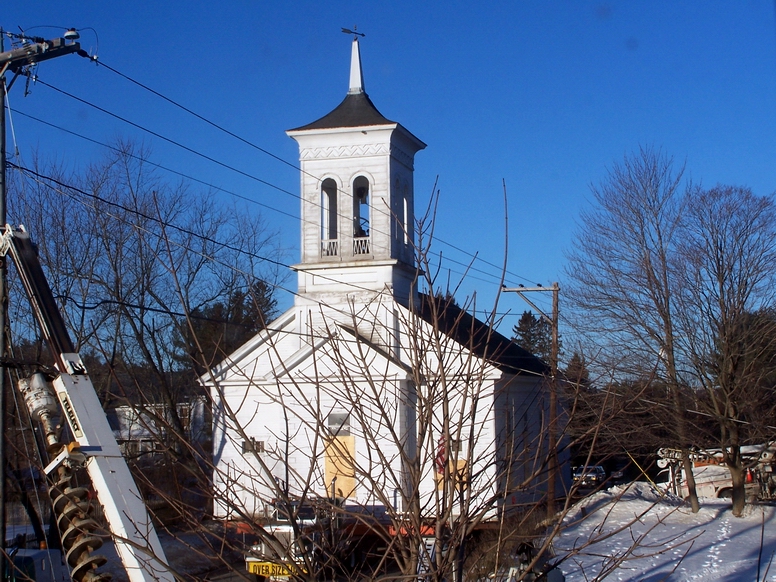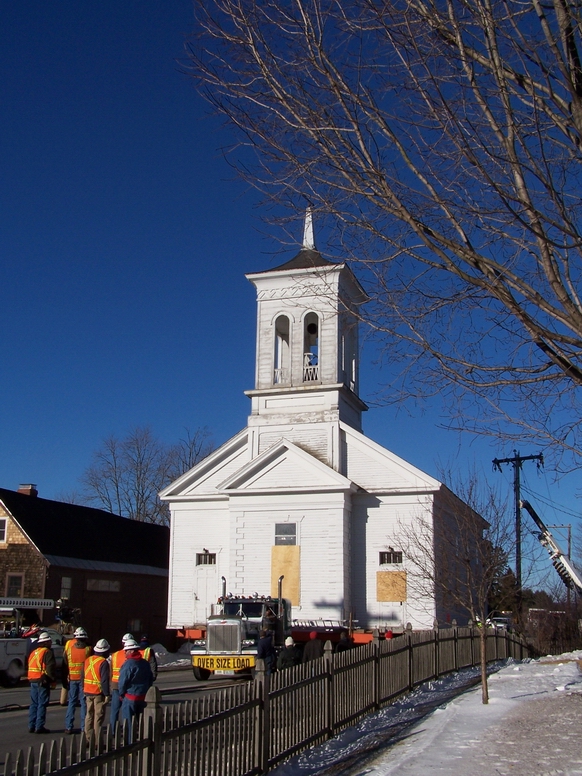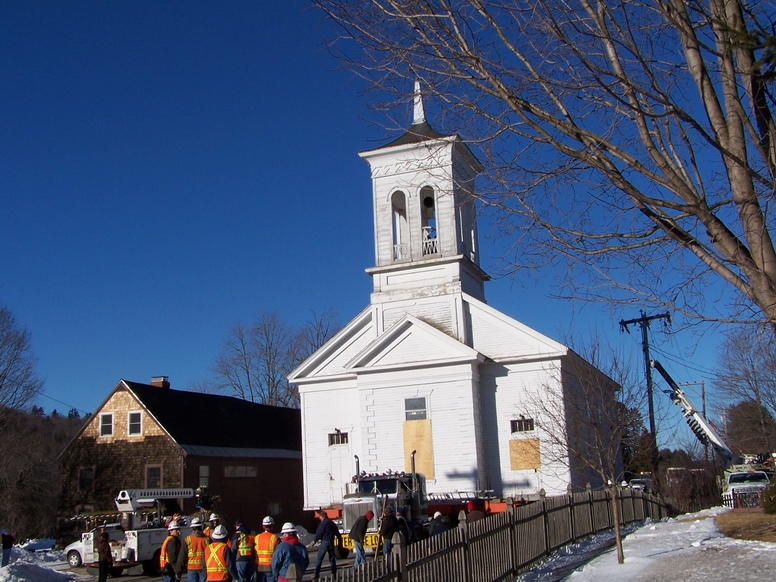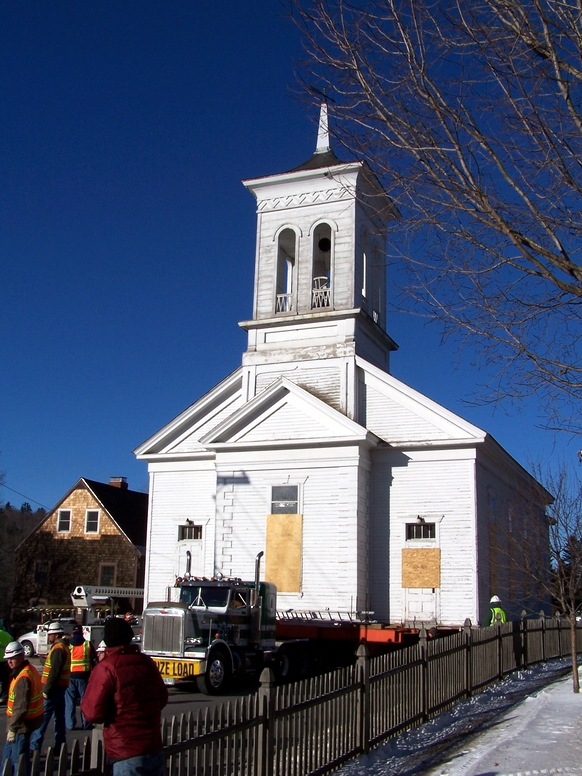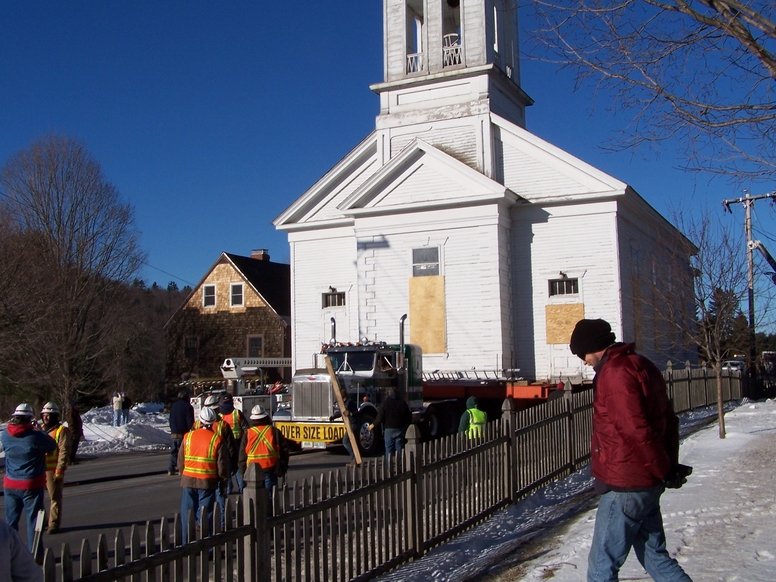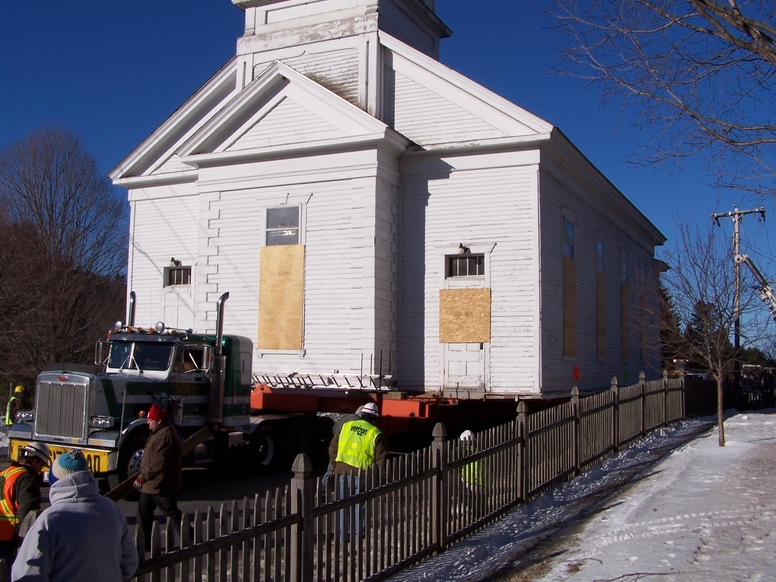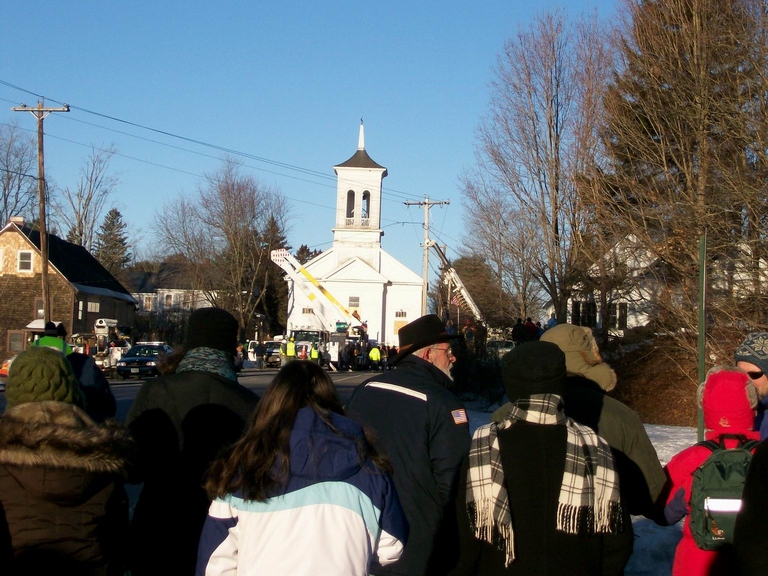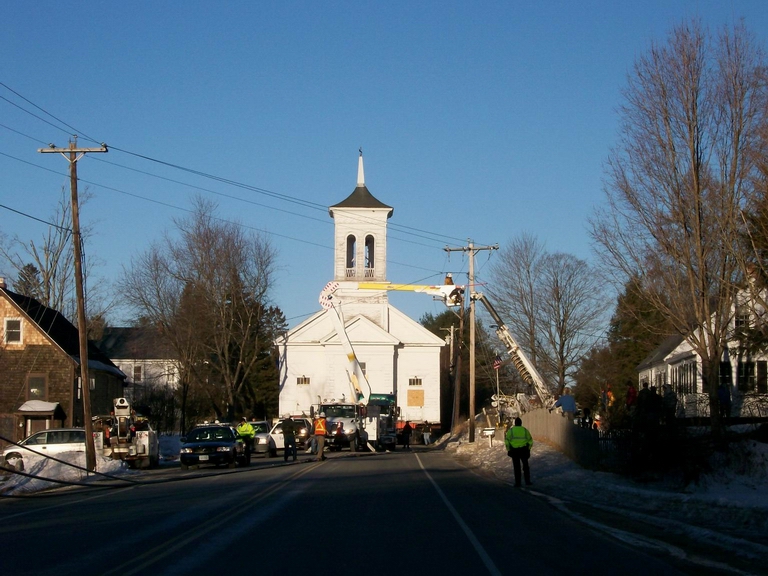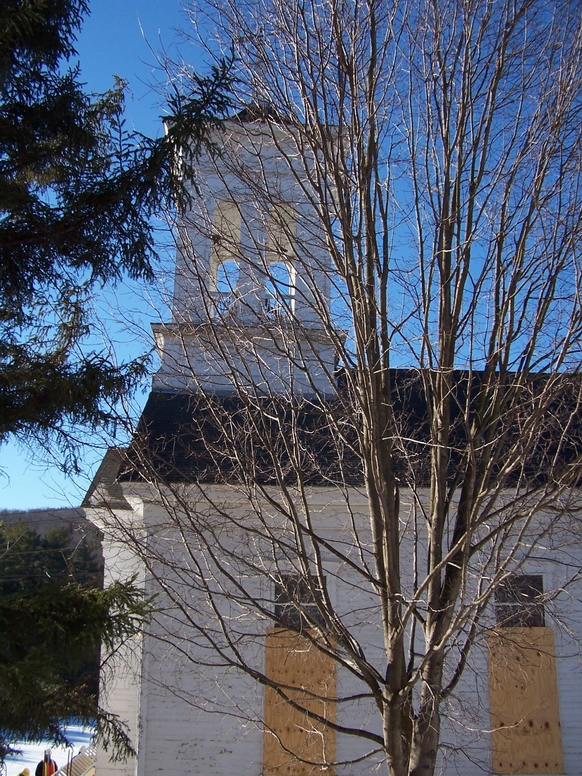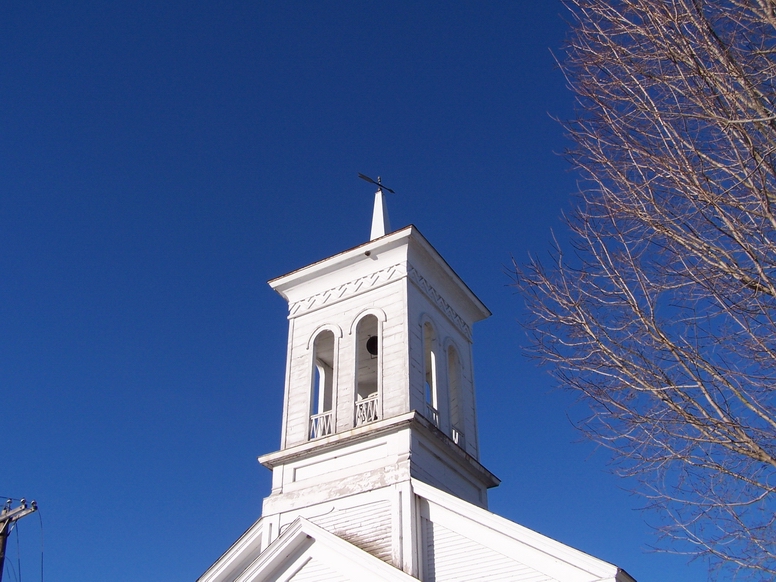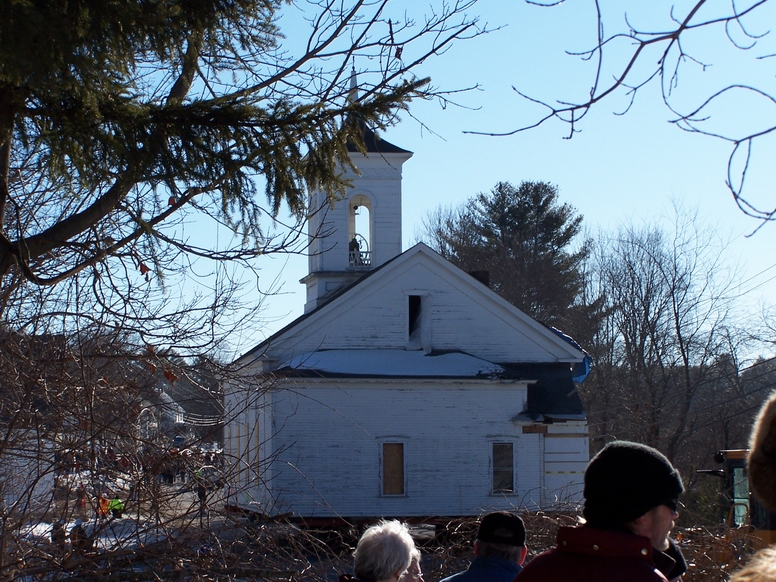 Heading for the site.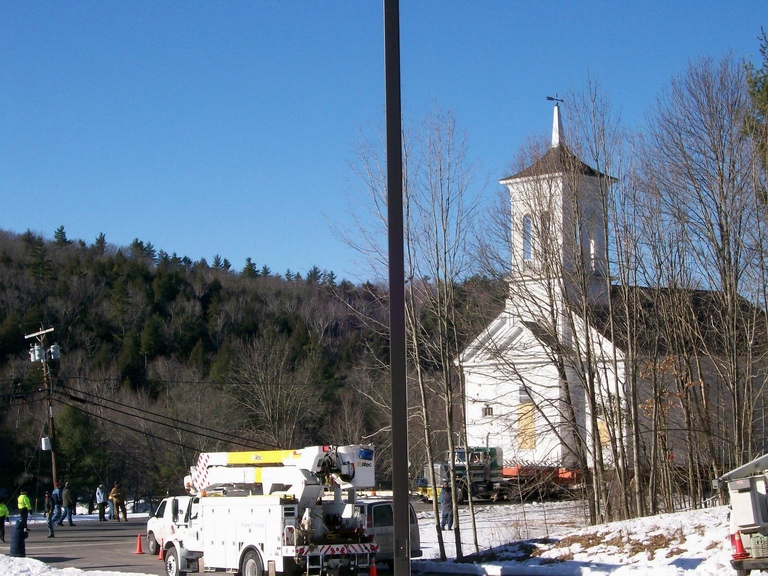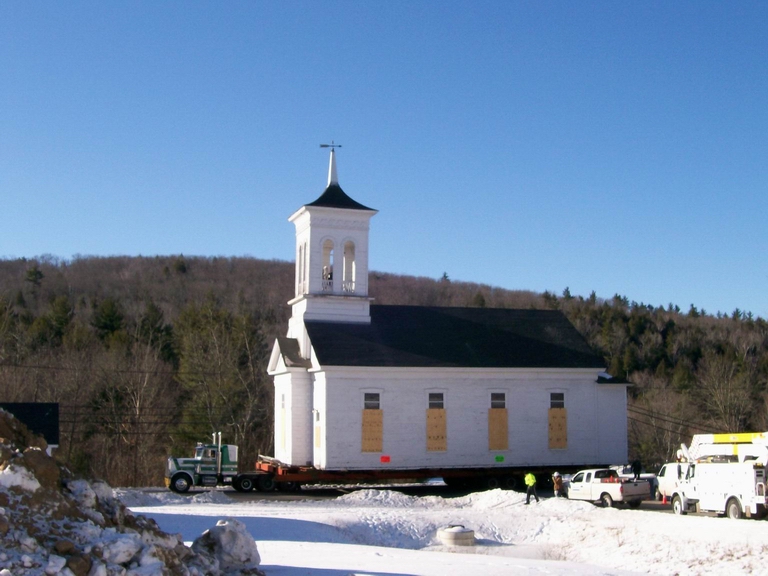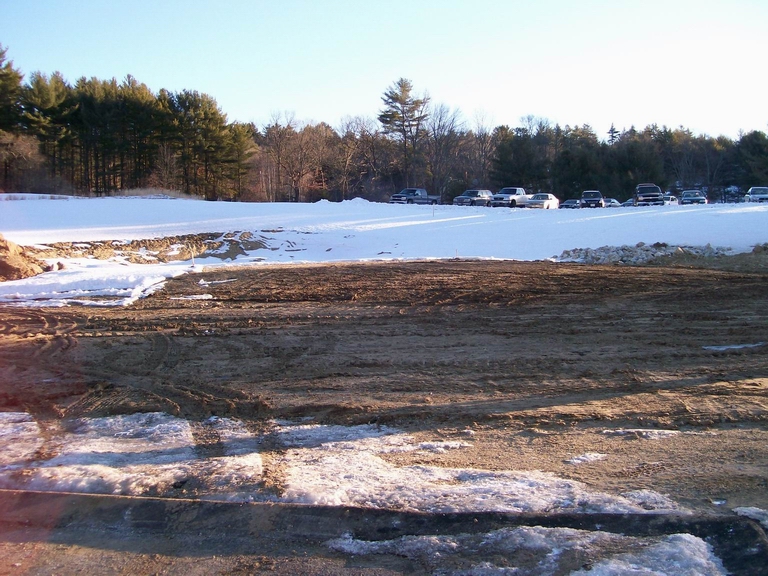 Site before the building arrived.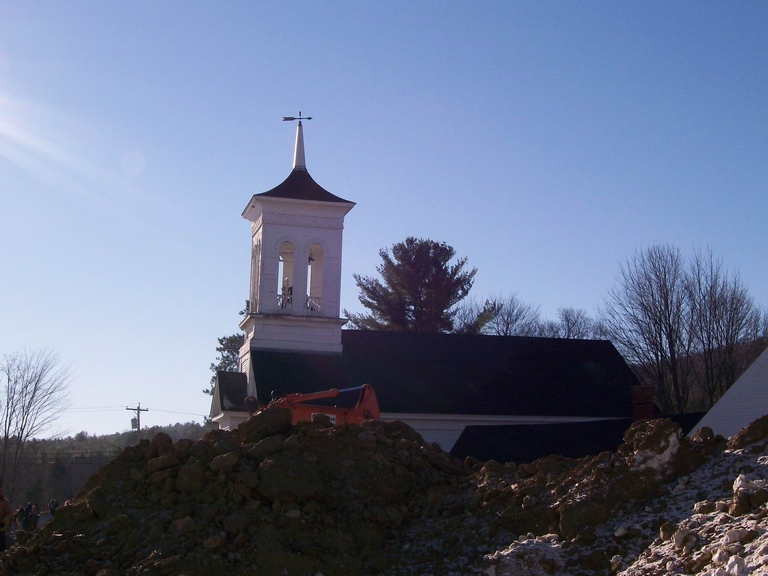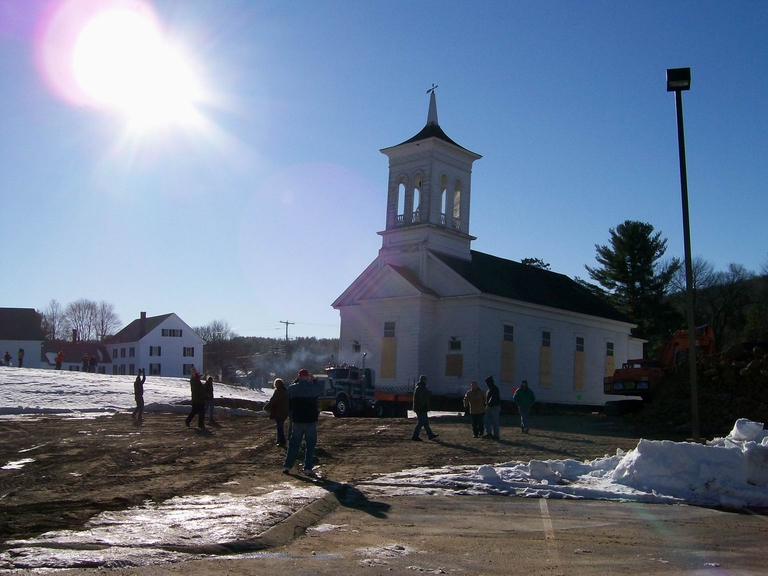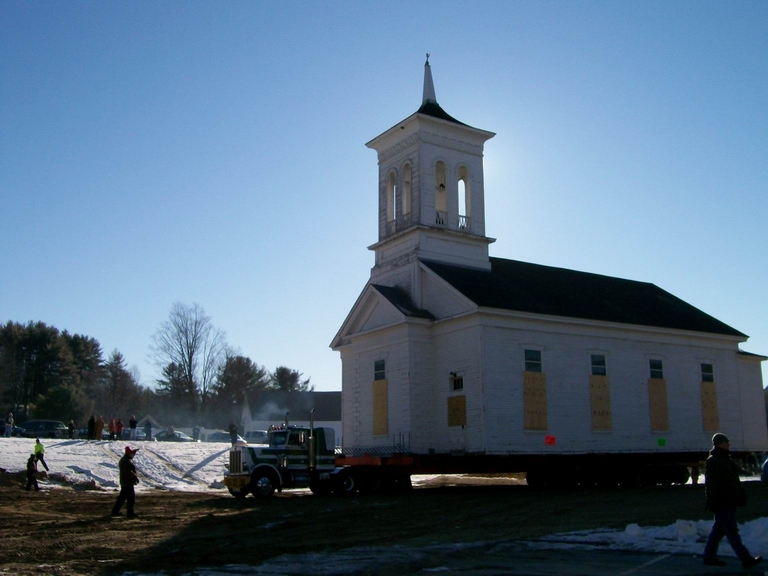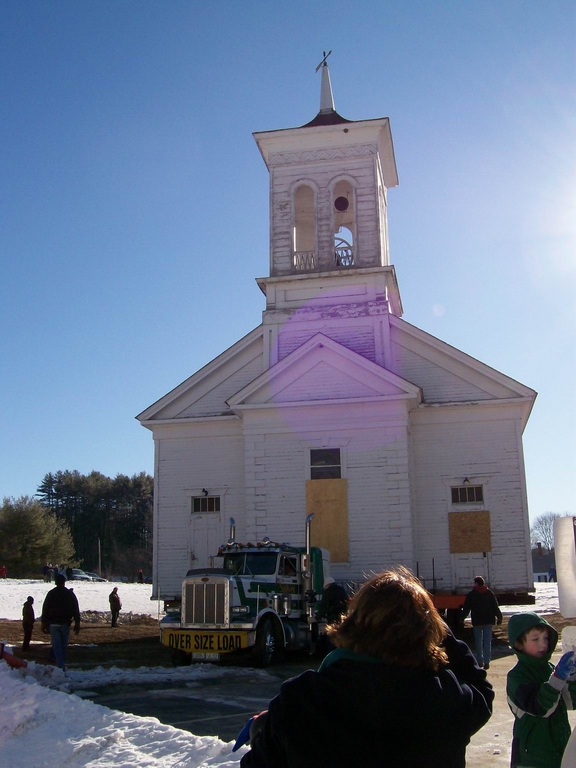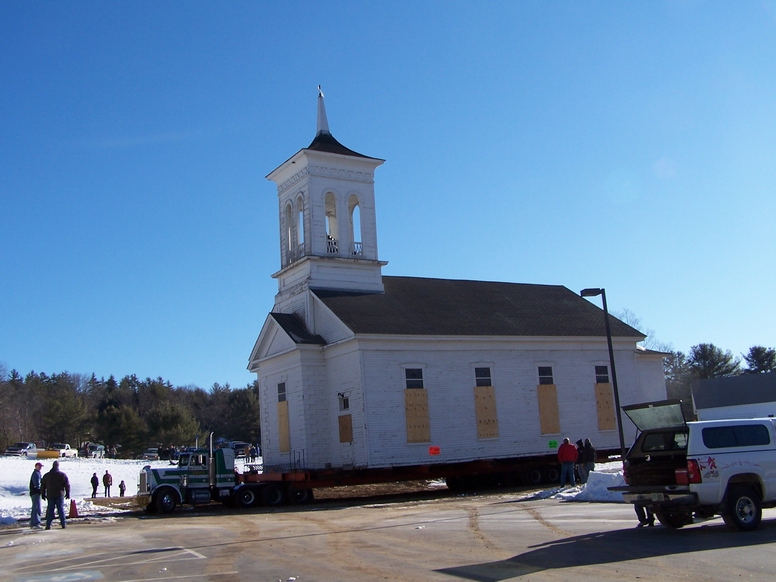 Moving around for proper placement at new home.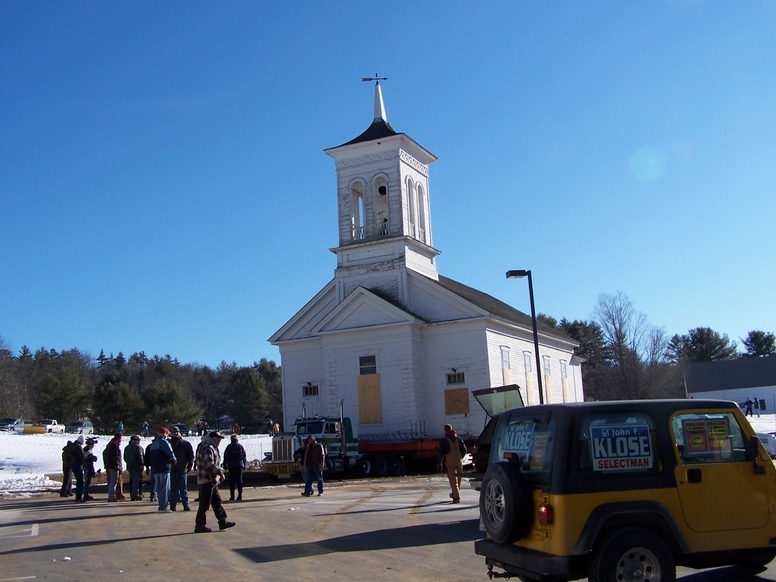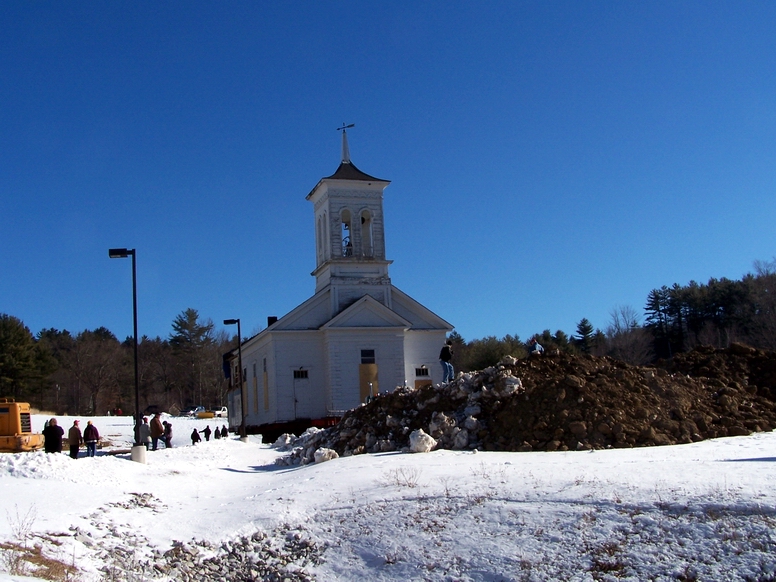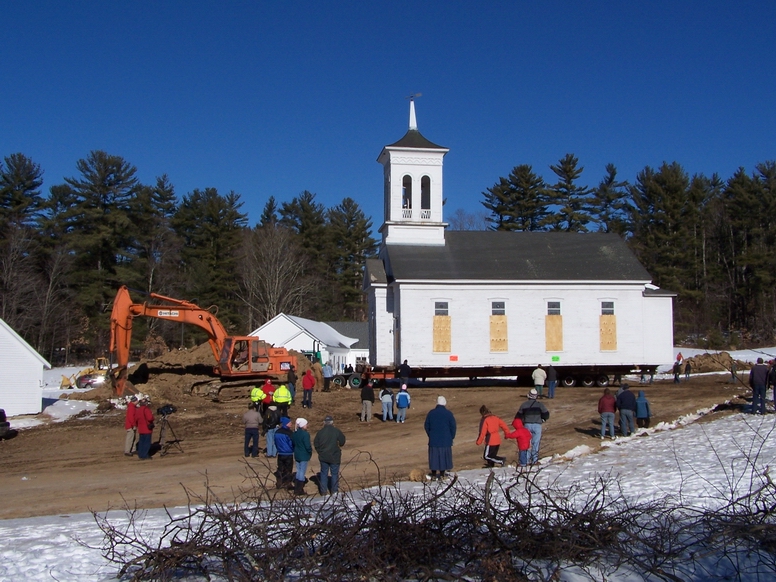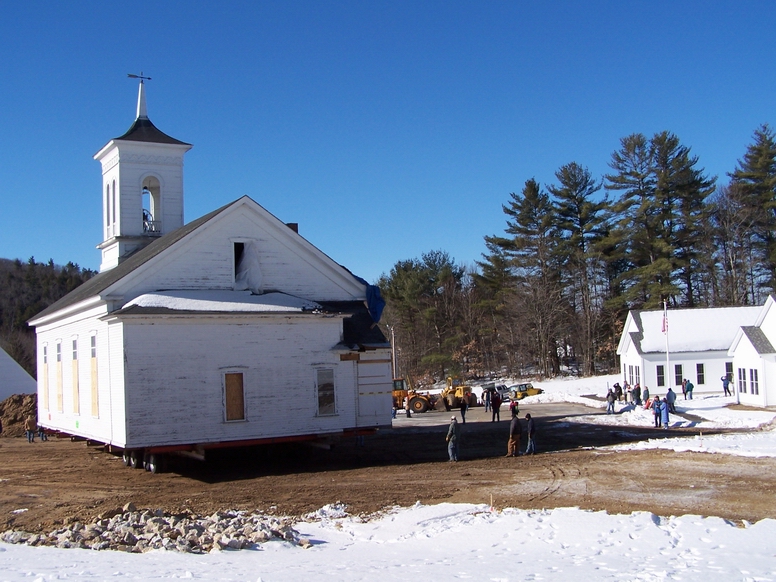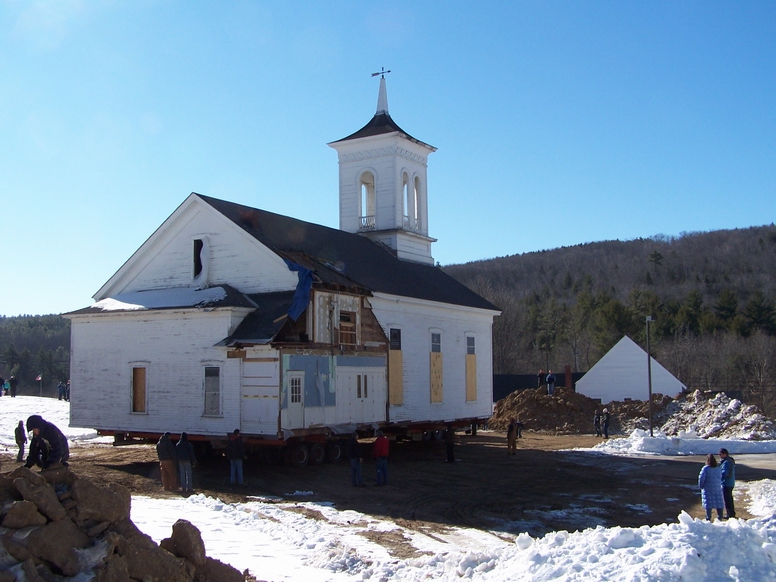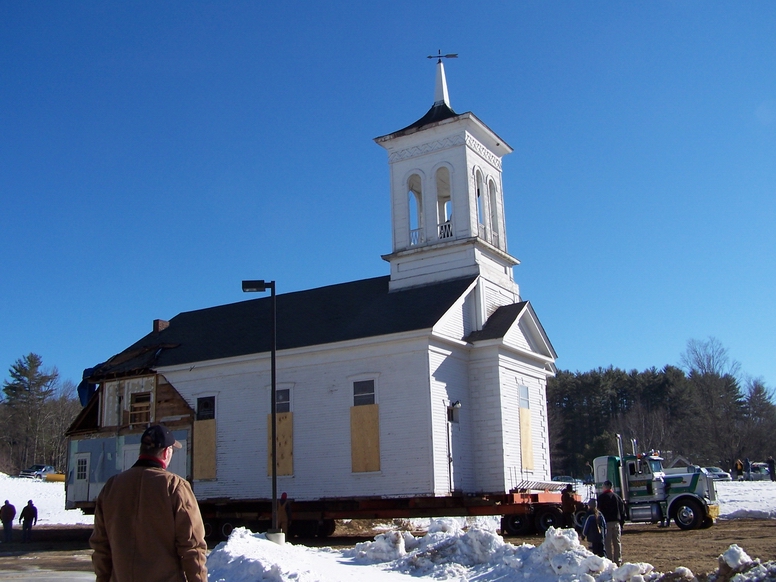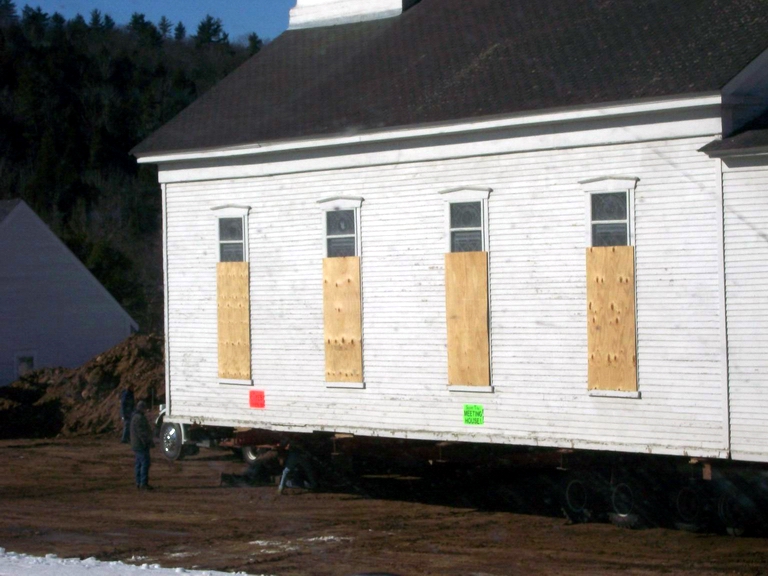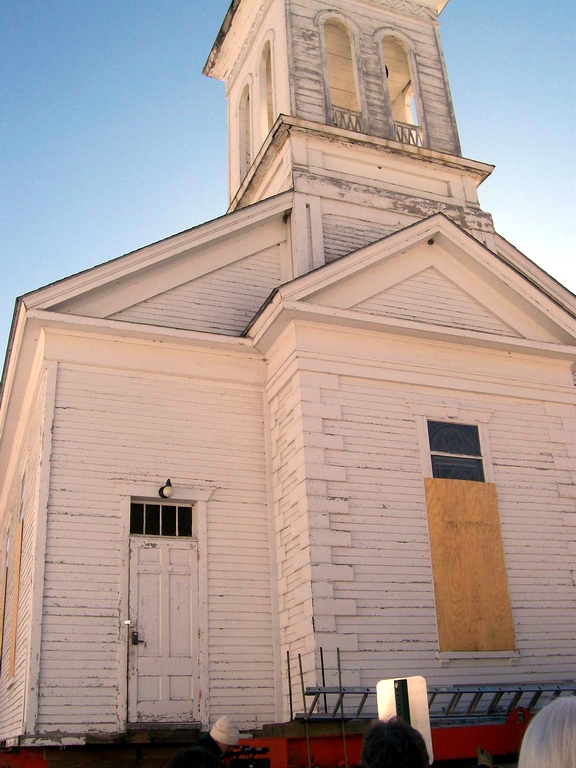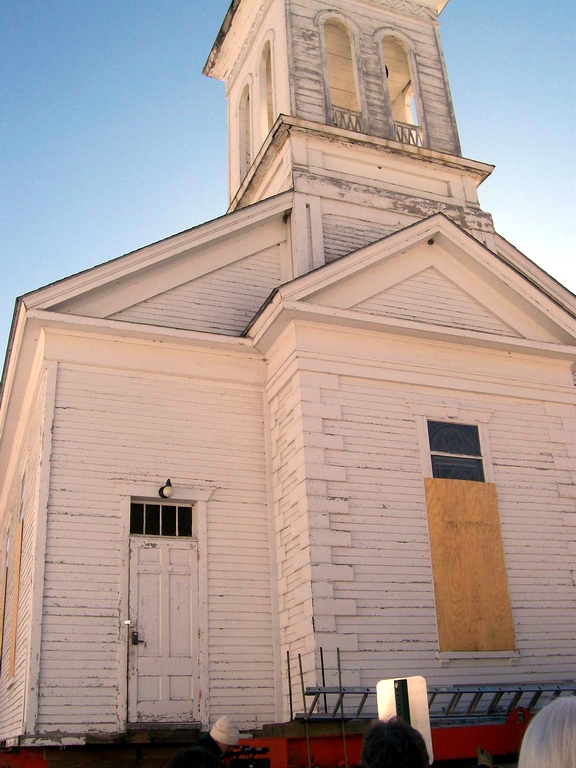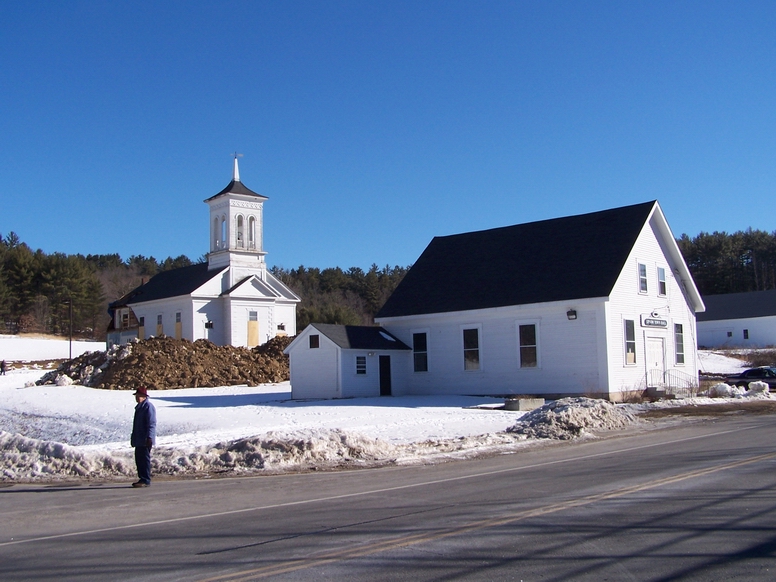 As it will appear on site, will move later onto a foundation further back.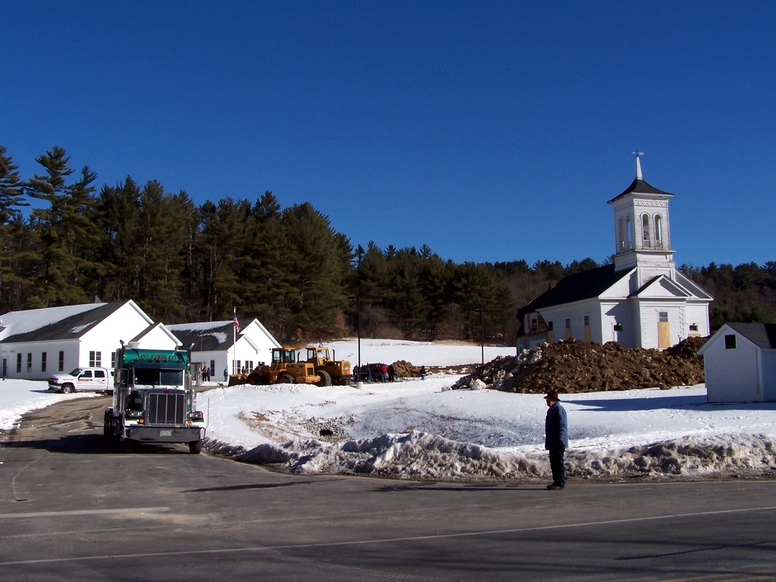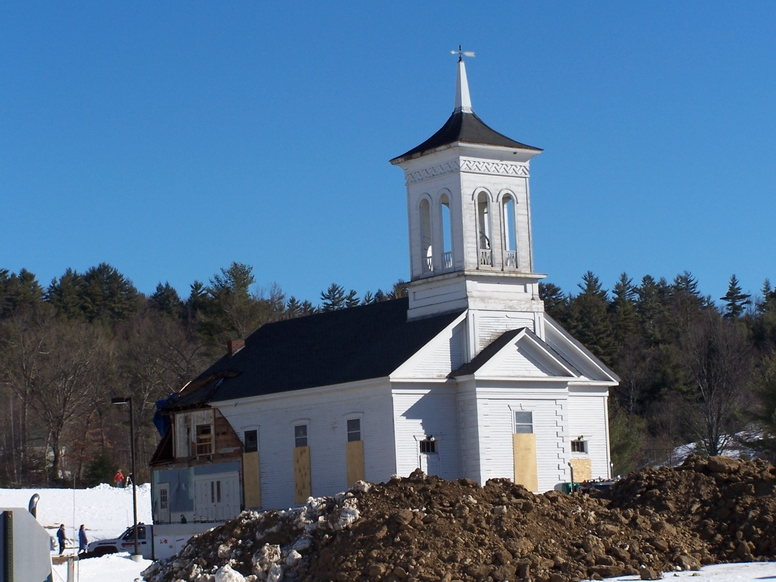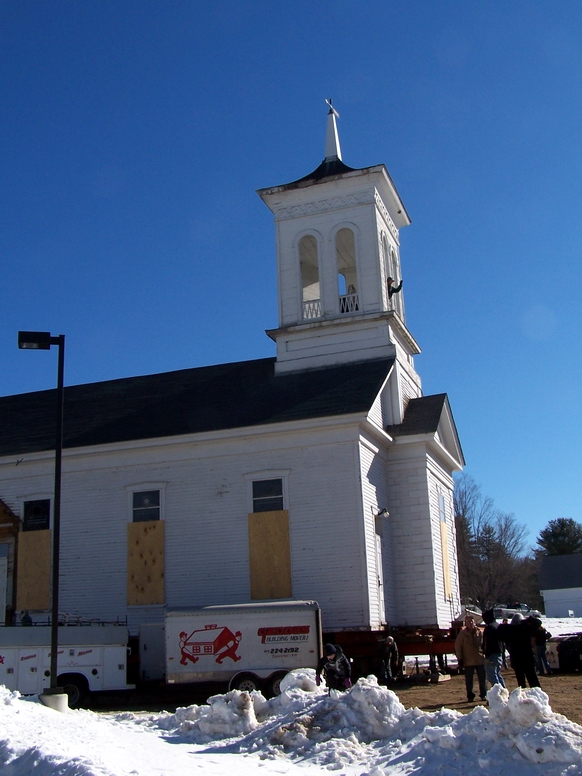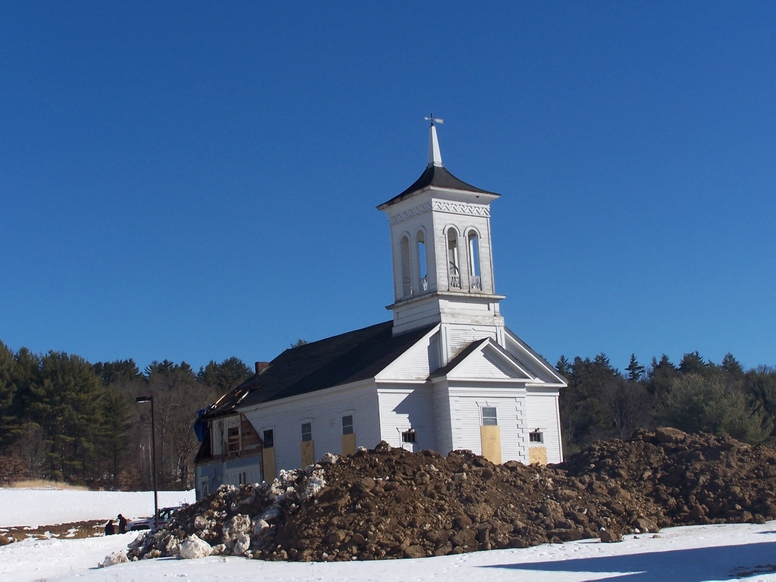 Public Information Notice
Citizens of Epsom are raising funds to restore the meetinghouse
on Route 4 - a landmark for over 125 years. Your help is needed.
For more information on the project - click here and send donations to:
Epsom Historical Association
Meetinghouse Project
P.O. Box 814- Epsom, NH - 03234